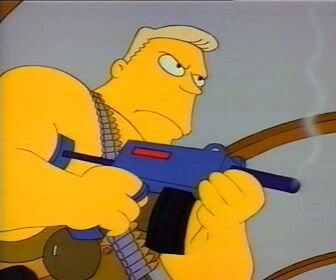 This year I decided to rejoin the local bass club back home. I first joined the club in 1995 and became the youngest member at age 19. I did fairly well and finished in the top 12 a couple times and even made the state team(top 6) my final year. I left that club to join another so I could partner up with my cousin as a
buddy team
. We became the youngest team in that club as well and finished as the top team 3 out 4 years until the members decided to dissolve the club. Perhaps they were tired of losing to the youngest team with the smallest boat and figured it was time to
go our separate ways
. Now once again, I'm back in the club and to my knowledge I am still the youngest member. The night I joined I wasn't able to attend the meeting but according to my dad there were a few comments from the members joking how they weren't sure if they should let me back in because they remembered how well I did before. It's still too soon to
toot my own horn
, but halfway through the season I have managed to do pretty well.
In March I placed 7th, in April-3rd, in May-2nd, in June-2nd. We fish 9 tournaments in a season and each member is allowed to drop their 2 lowest scores. If I can hang in there and stay consistent for the next 2 tournaments I should have a good chance at being
number one
. This month's tournament will be at night on the 28th, 10pm-6am. As best I can remember I haven't been night fishing on this lake since 2000. It's going to be tough to compete with these guys, many of whom have 20+ years more experience and have the liberty of living near the lake and going out whenever they please. These guys are as close as I come to having peers and although there aren't any
nemeses
in the club, nothing else would make me happier than to come out on top this year. I'll have an update after the next tournament.
P.S. Go see the
Simpsons movie
July 27!